Architectural visualization
Construction project of a Marine Research Center and Oceanographic Institute in Peñiscola, Castellón, which will be located by the fishing port, in direct contact with the sea and next to the historical site declared as Historical and Cultural Heritage. The main access will be through Akra Leuka Avenue, through which it is possible to access the port and its parking lots. This building is not only conceived as a research complex but as an opportunity for the reorganization of the port front and its parking lots.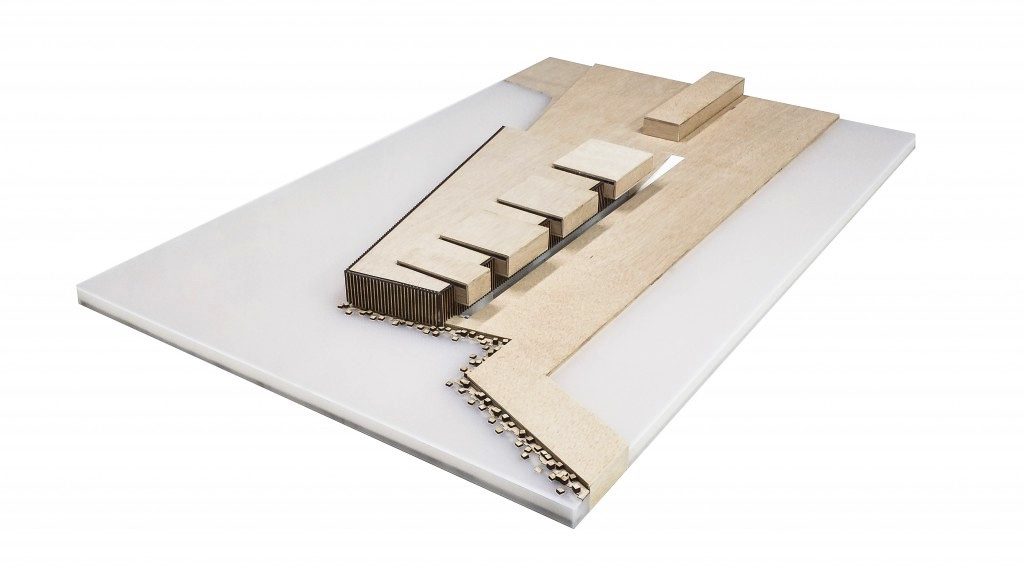 The design of the Marine Research Center aims to respect the environment, understood in the most generous sense of the term. Several project strategies were studied to find the best layout of the project on a completely flat plot, yet close to the picturesque silhouette of the Historic center that rises at its feet. It is for this reason that the leitmotif of the formal aspect of the building has been its silhouette and the integration of this with the skyline of the surrounding environment.
Warmth, simplicity, simplicity, order, materiality are concepts that define the project. An easy-to-read project, whose geometries seek to coexist with the privileged environment, in an environment of ideal harmony for the empowerment of the workers and researchers of this center.
With a photorealistic render, it is possible to define the staging of the project before its construction, allowing the client to obtain a clear image of the building in the environment in which it will be found. It also includes the interior to allow developing concrete ideas on its decoration.