Urb. San Luis, Torrevieja
Integral interior
and exterior reform
Integral reform and extansion
The client requests the integral reform of the interior of his house with extension in the lounge area and the incorporation of a new room. To start this process several proposals for housing reform and organization have been made through previous meetings with clients to capture the appropriate idea.
The current housing consists of a living room, a dining room, a kitchen, three bedrooms and two bathrooms. The project renovates and extends the entire house to include 5 baths, 4 bedrooms, entrance hall, kitchen and living-dining room. The extension affects the kitchen and living-dining area, giving greater amplitude to these two rooms and thus create a greater personal comfort to the client; adds 3 more bathrooms and modifies the two existing bathrooms to supply each room with a private bathroom.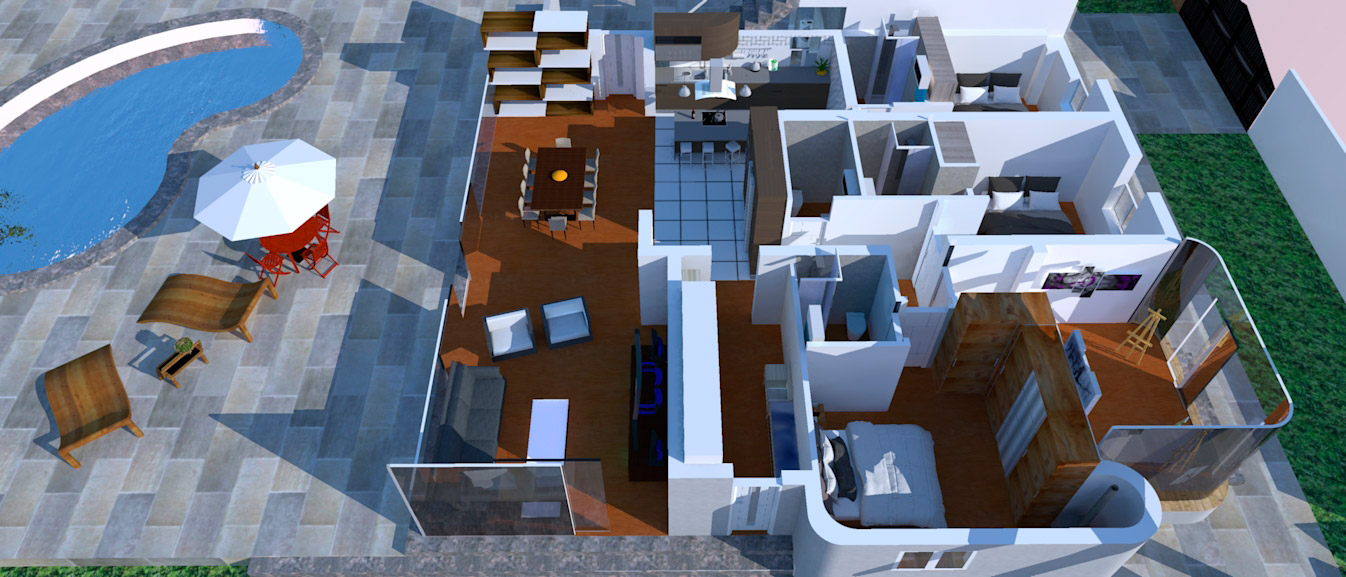 The house is also extended in the area where there is a garage, shifting this garage to the right of the house. This renovation takes advantage of the plot resulting in a better distribution of the residence. The materials to be used in the construction process to expand this house are CompoPlak panels, which are self-supporting and insulating. Emphasize that it is a comprehensive reform, where both exterior and interior materials are updated, creating a more welcoming home for the client, modernizing at the same time the existing home.