La Zenia
Reform and extension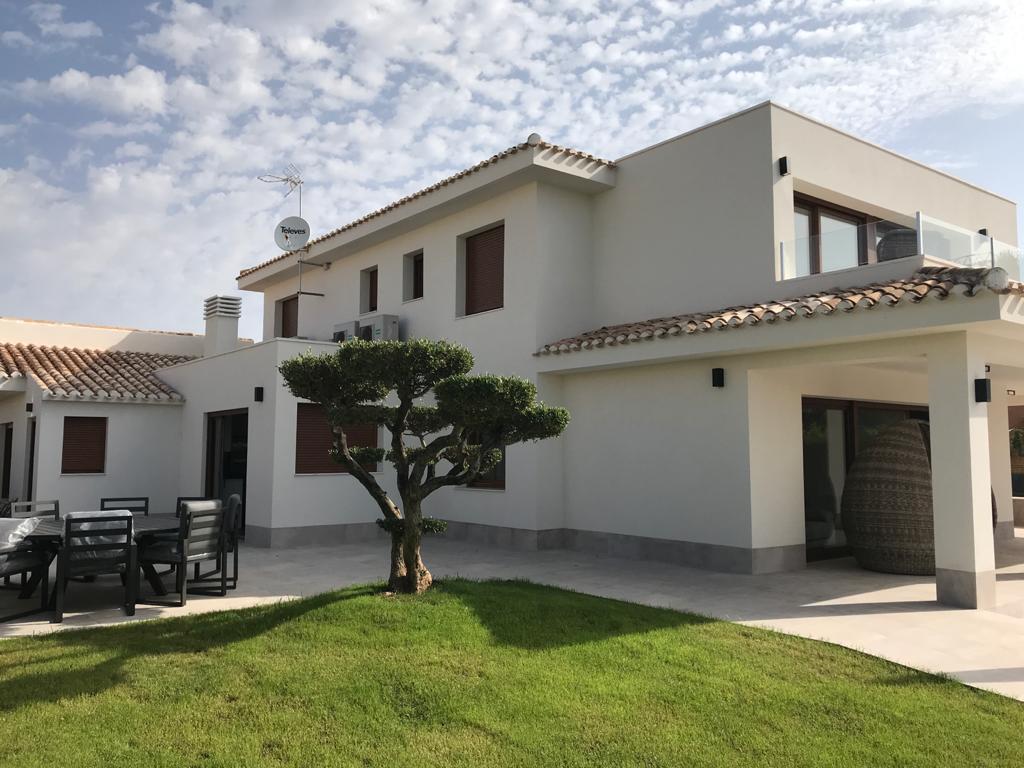 Integral reform and extension
For this reform we wanted to retain the Mediterranean-style exterior structure of this beautiful house while accommodating modern, high-quality materials.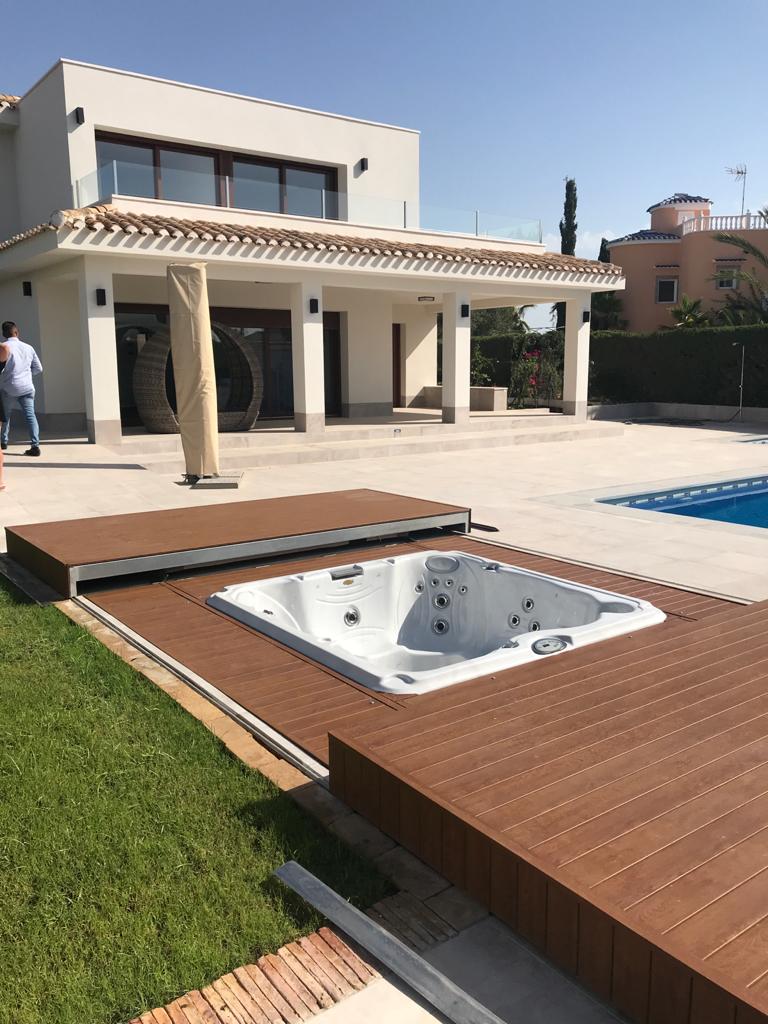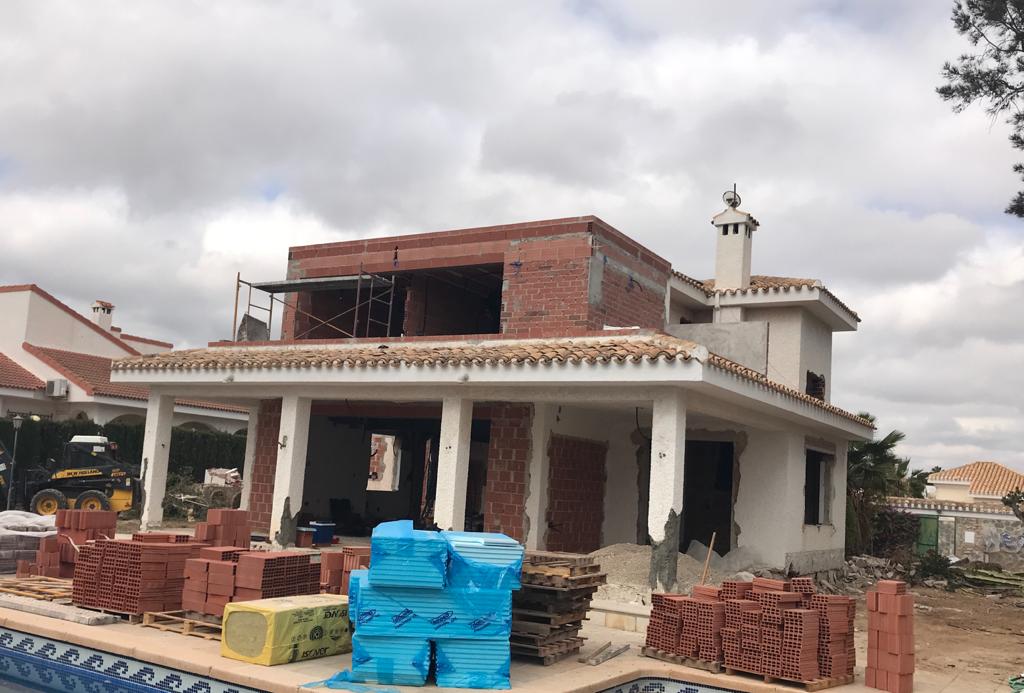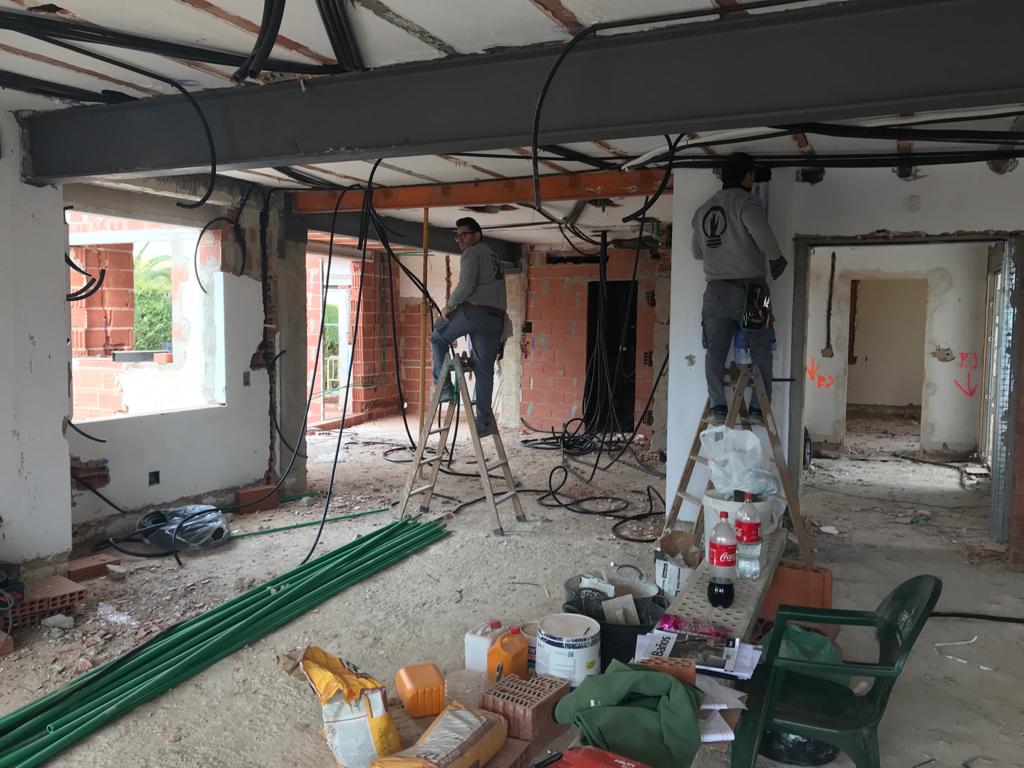 Also, the clients demand was to open up spaces and make an extension on the 1st floor for two rooms with a balcony.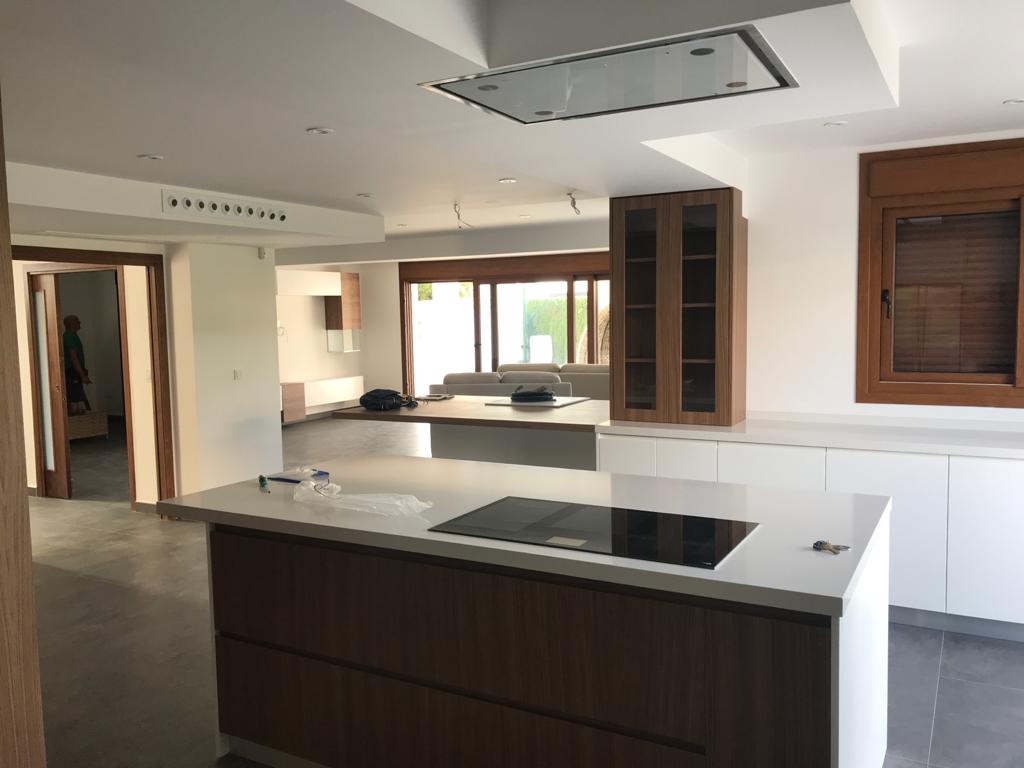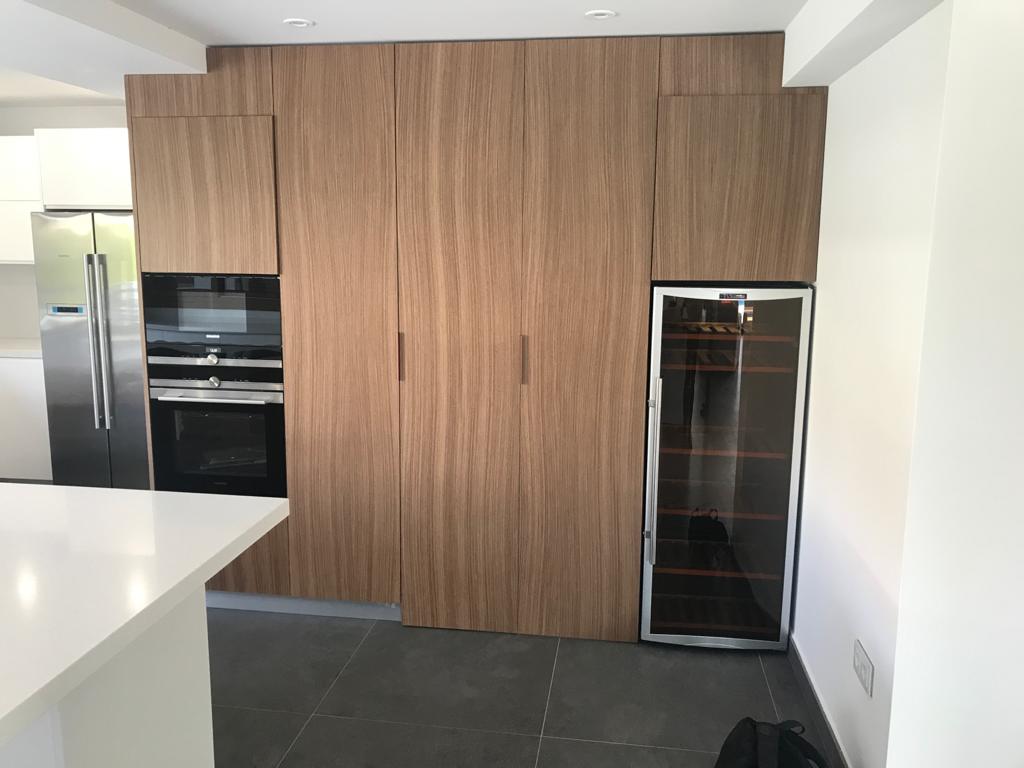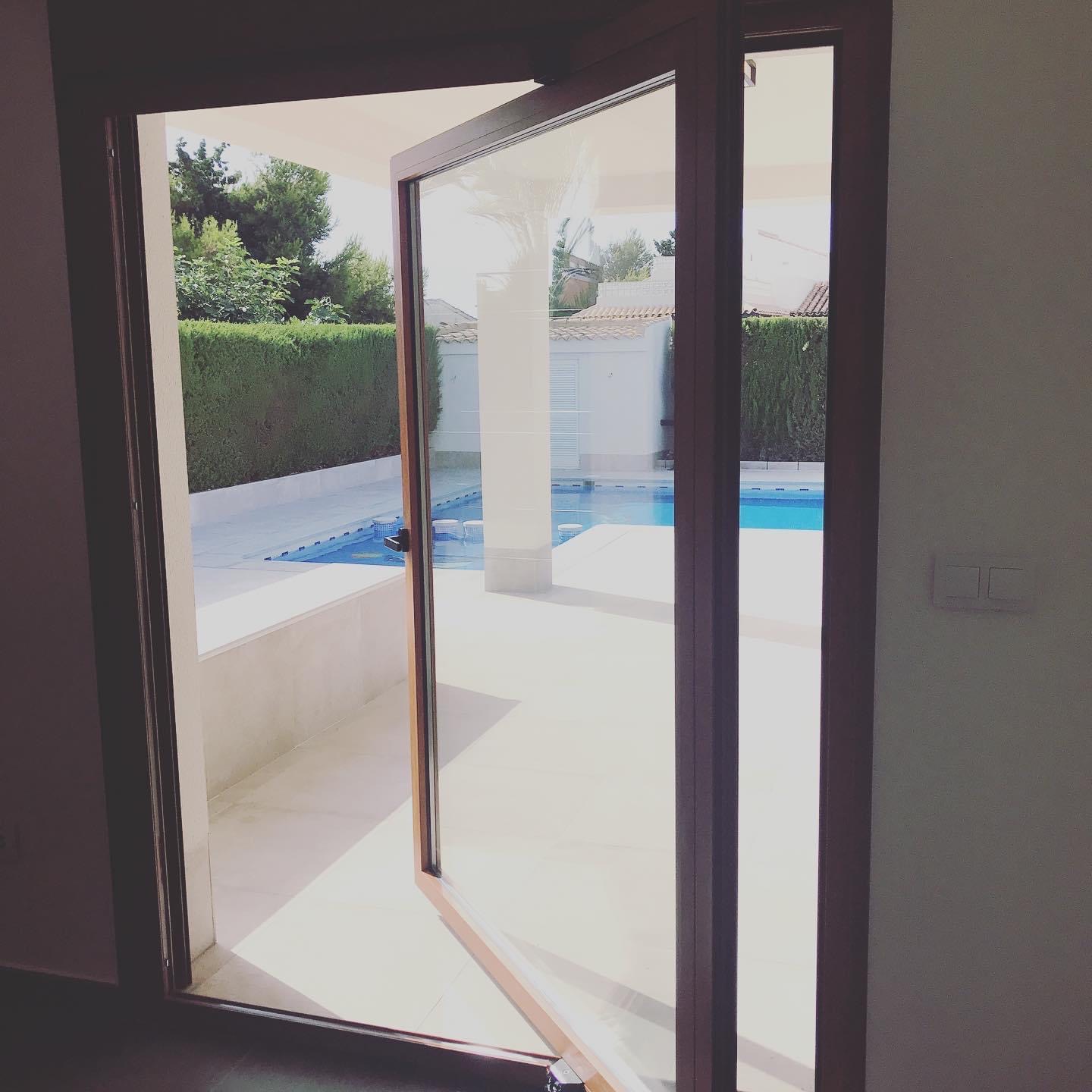 The opening of the kitchen to the living room allowed us to enlarge the room and make the space more convivial. 
We combined wood with lacquered surfaces in order to integrate a rustic side to the furniture and the choice of colors brought a zen and pure side to this space.
Also, we installed a  a very practical revolving door to let a current of air circulate during hot days.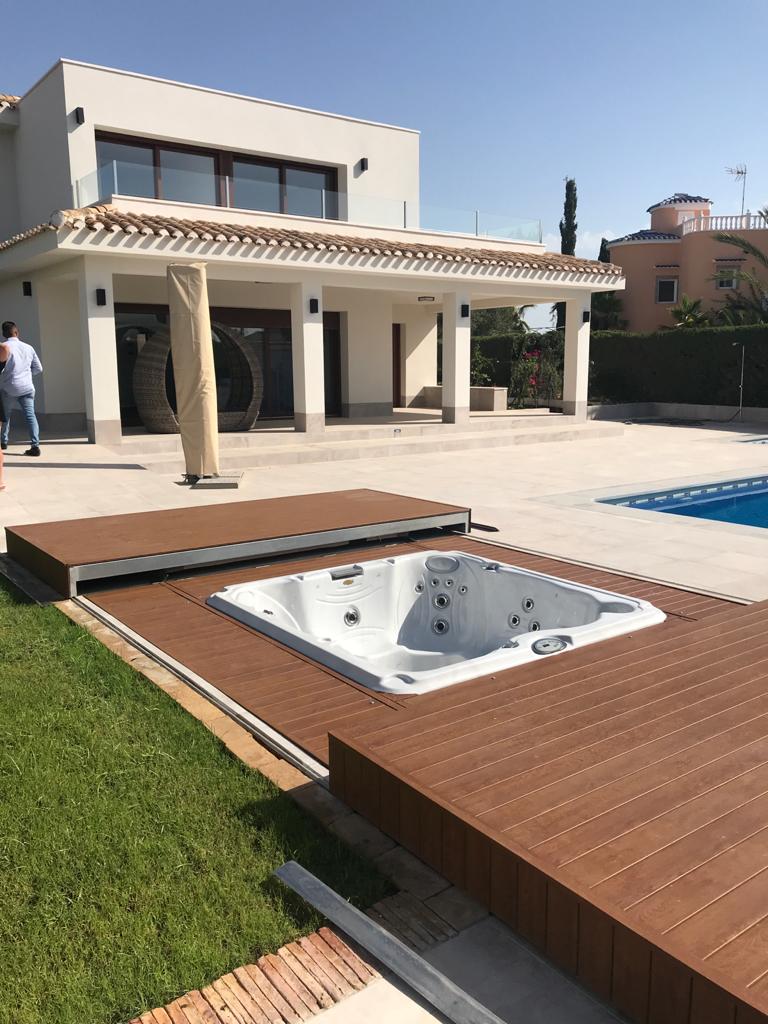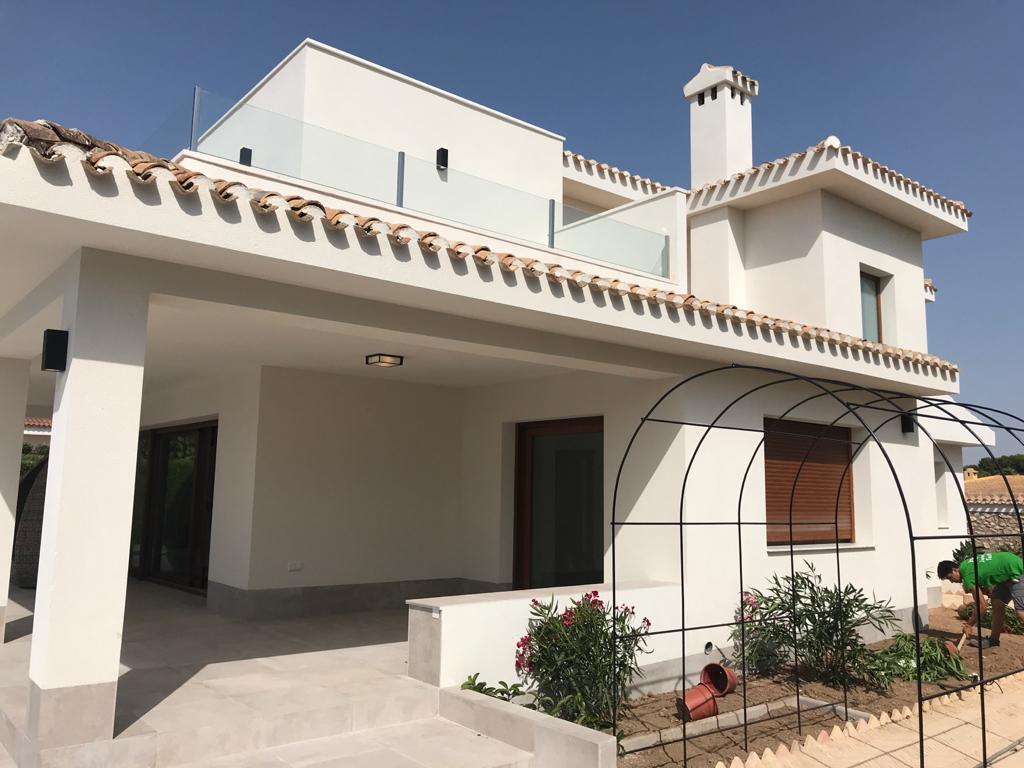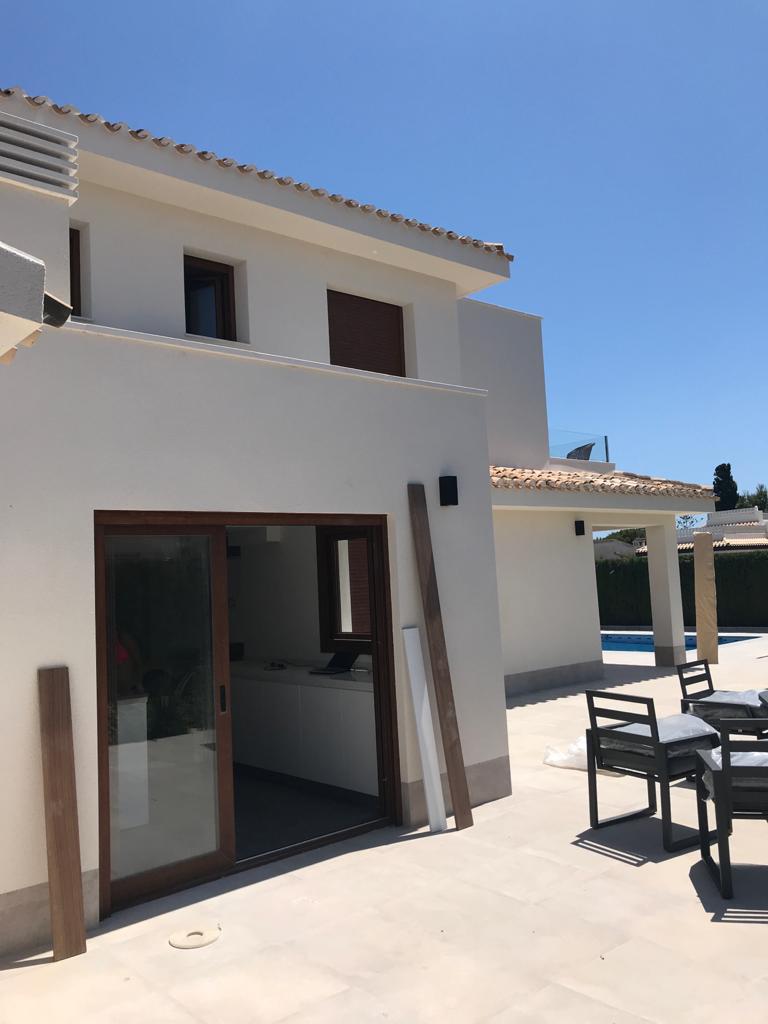 Finally, outside we have set up green spaces around the house and a jacuzzi surrounded by wood. The idea was also to connect the inside with the outside by installing dors and windows all around the house.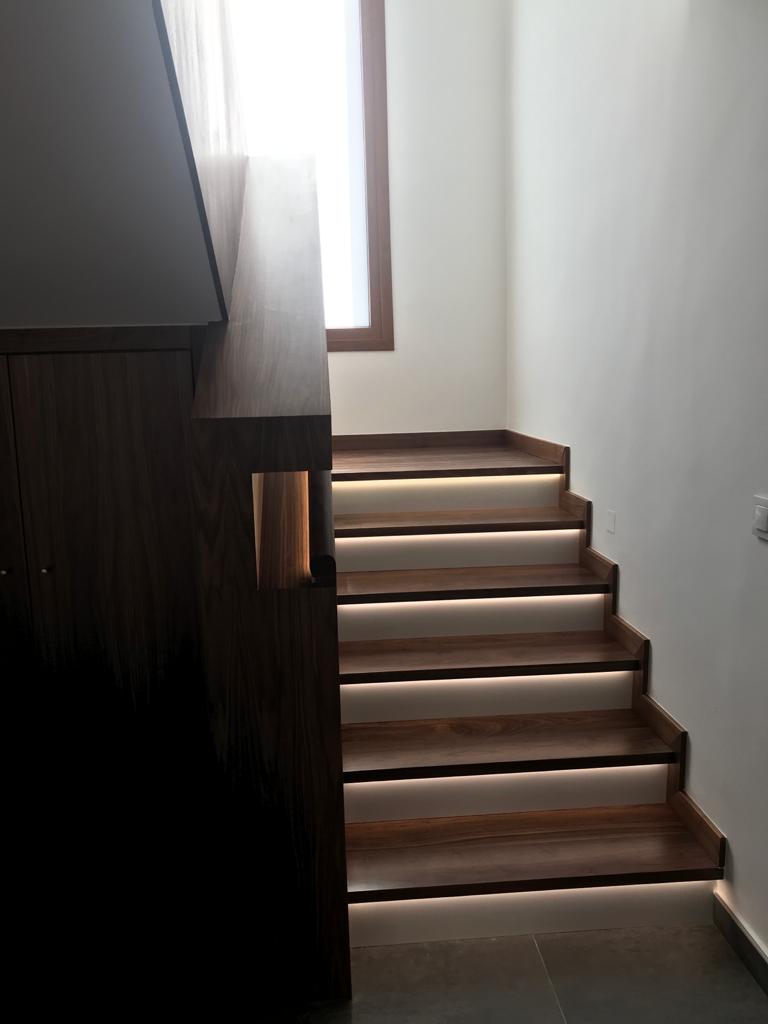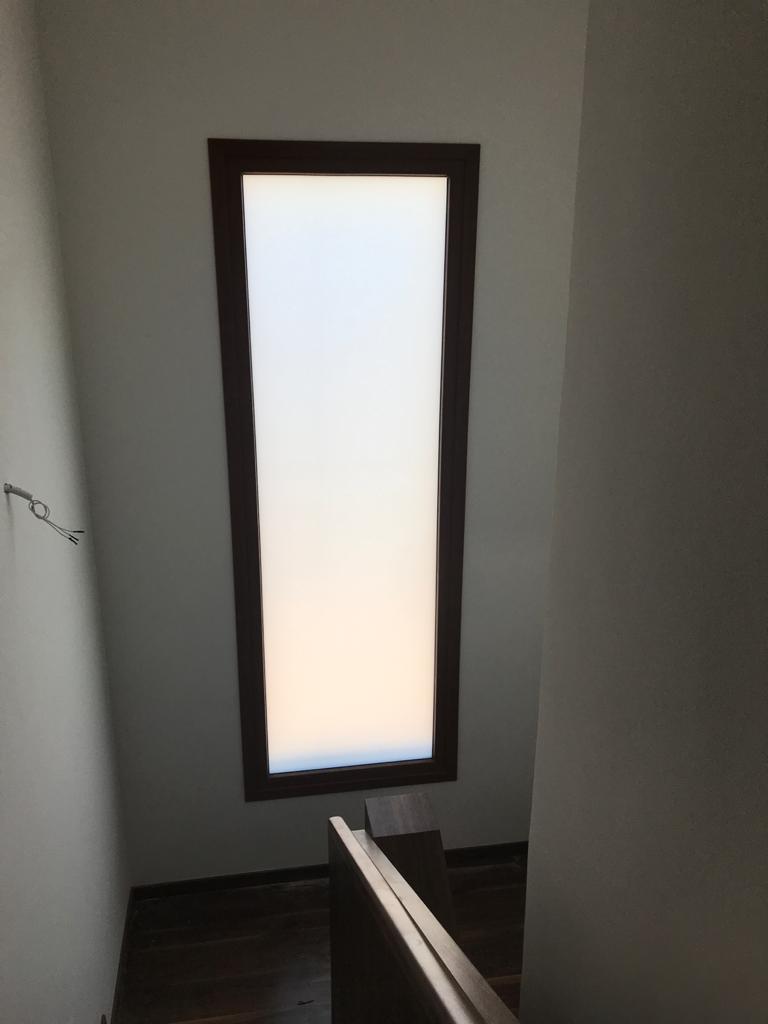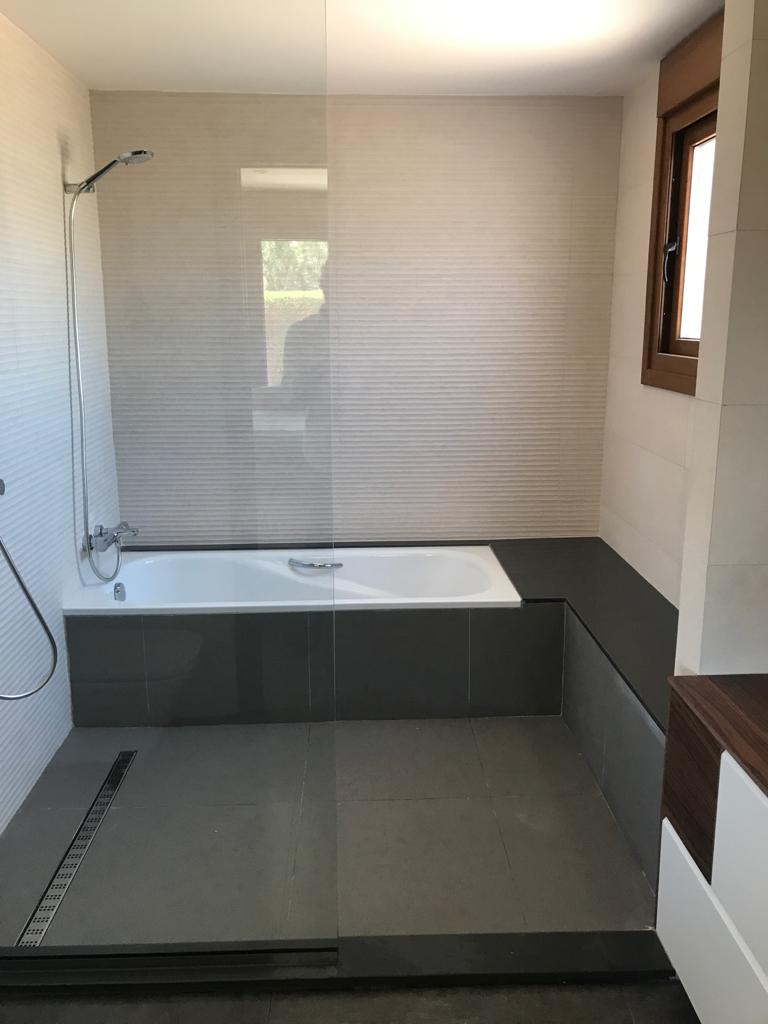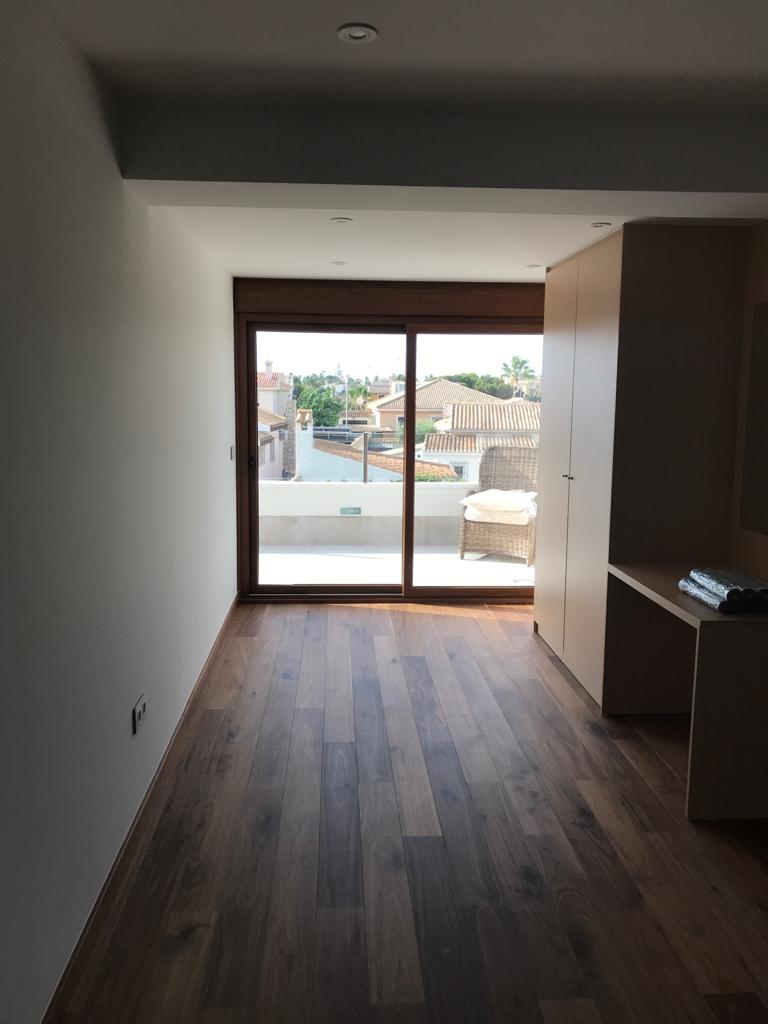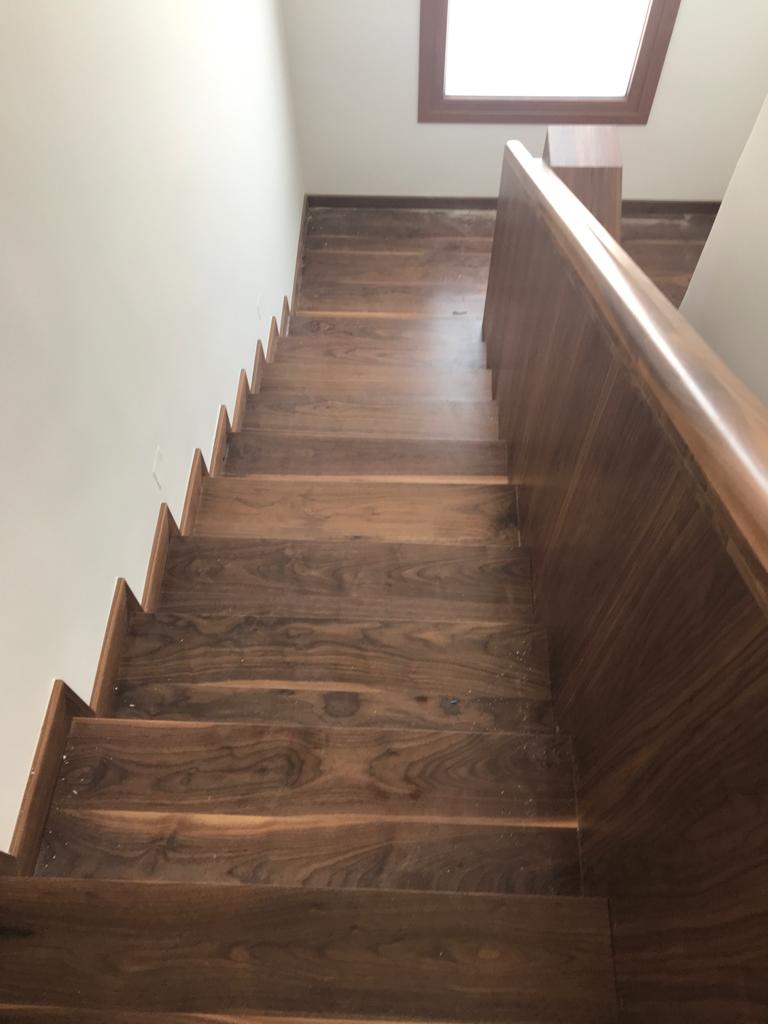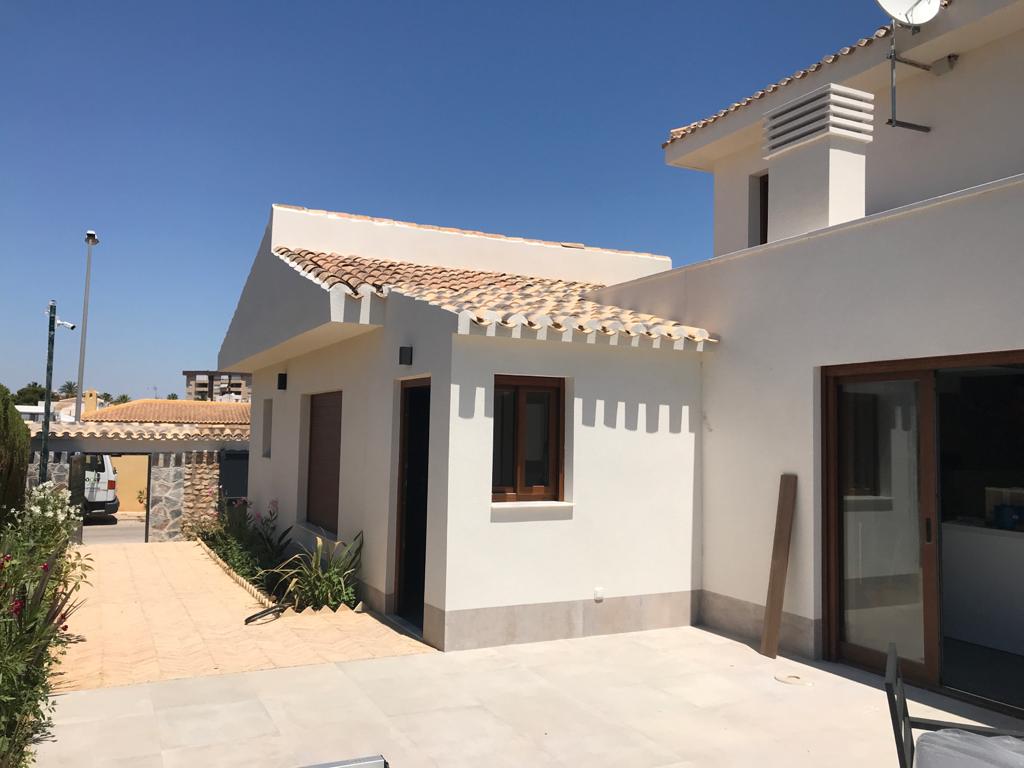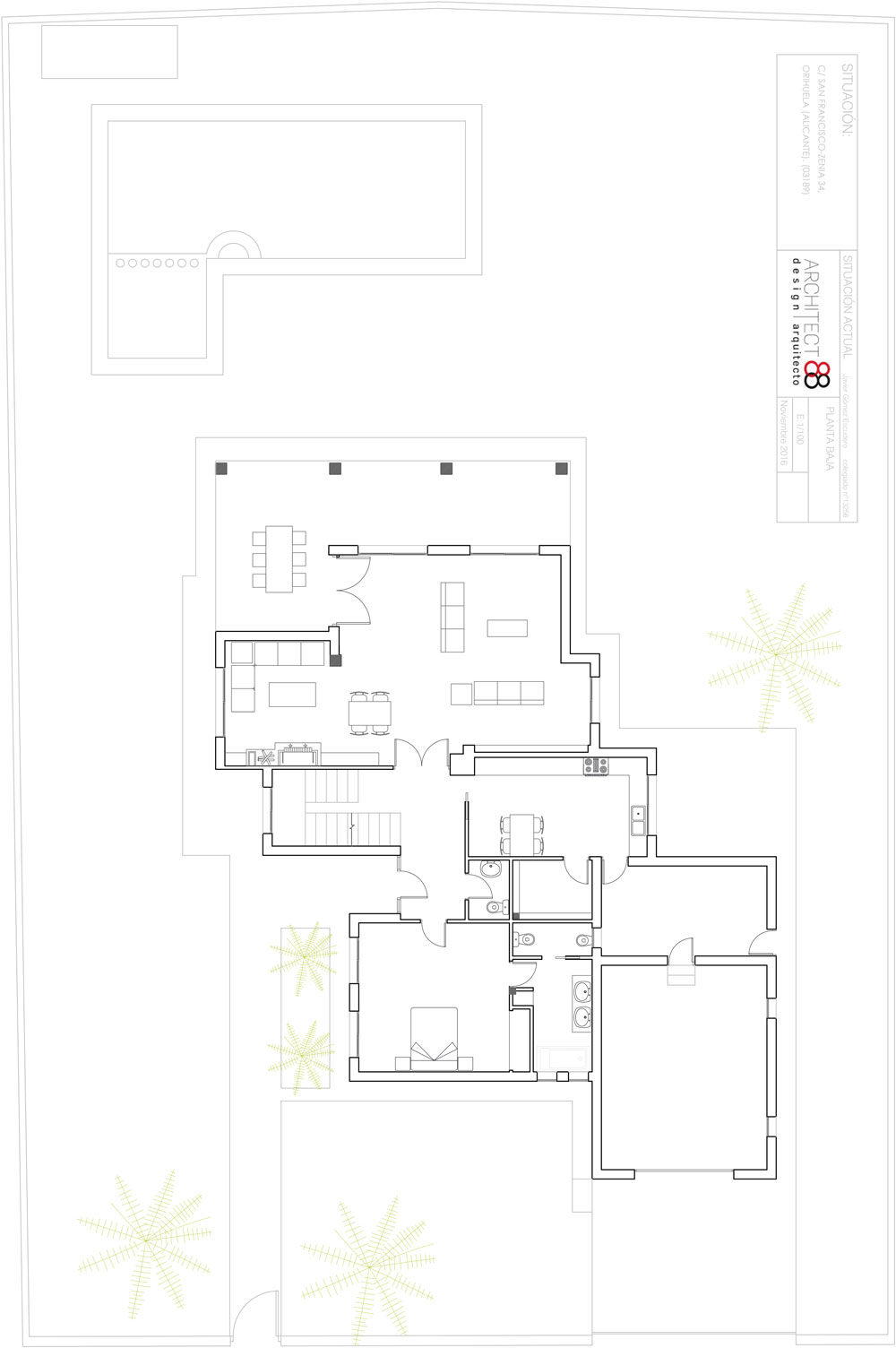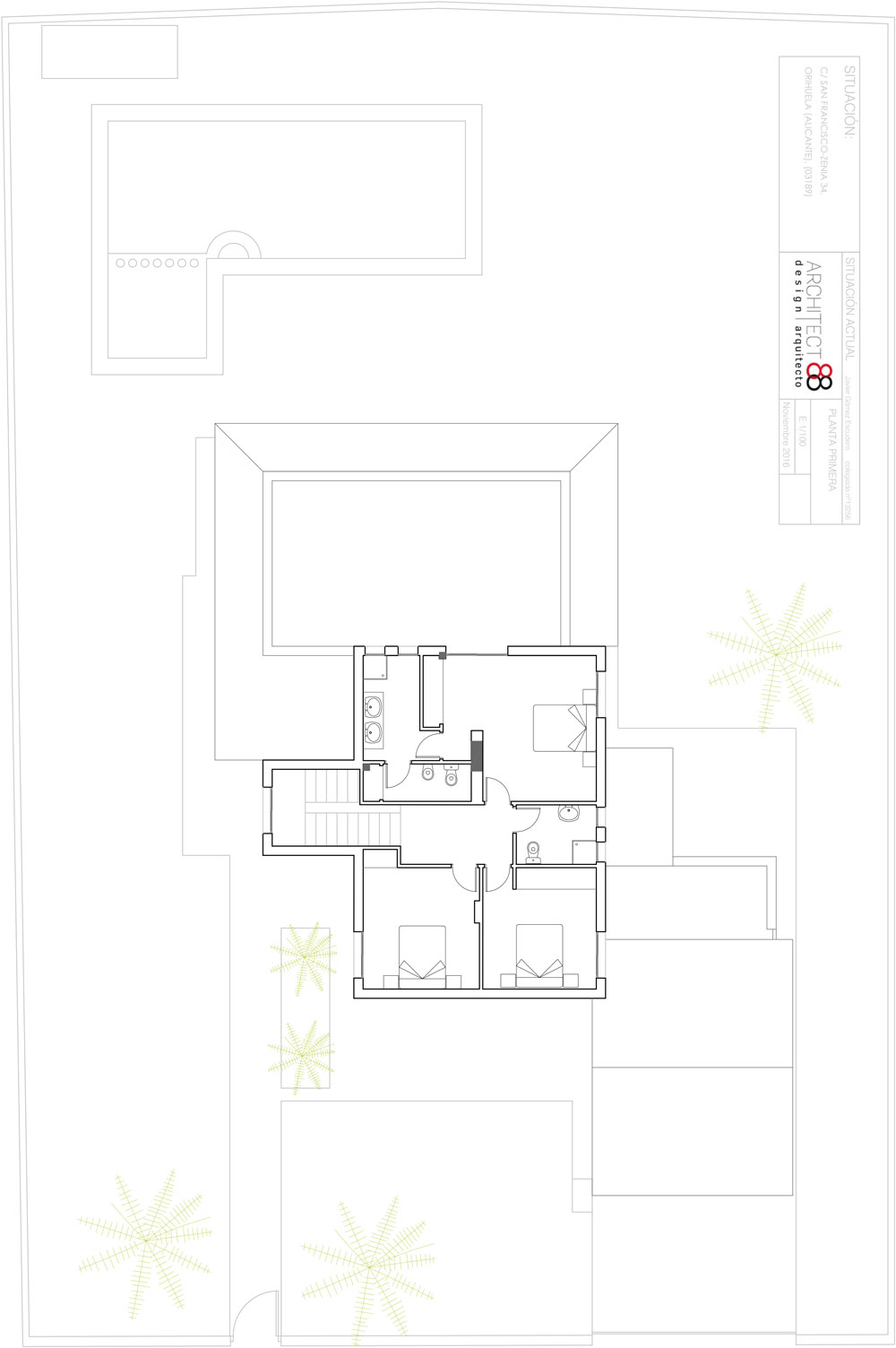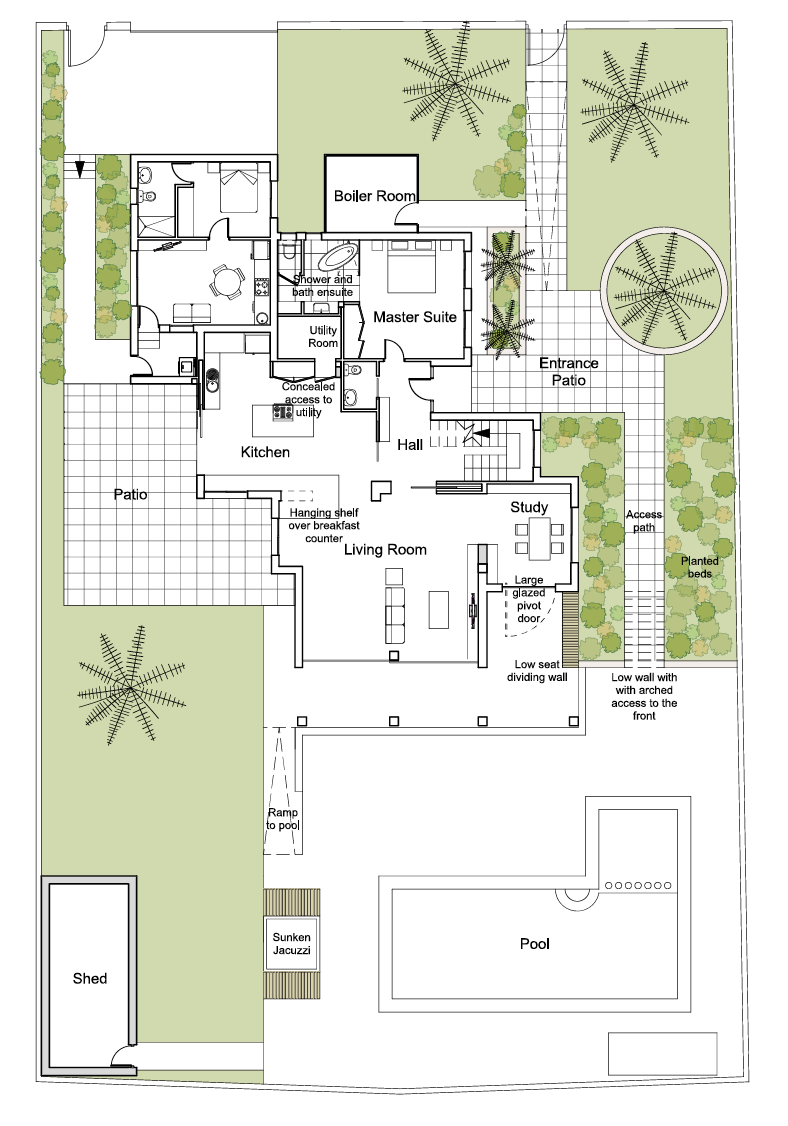 Global Plan after modifications.