Integral reform and extension
The system, called Compoplak, allows to build a house ready to live in just 48 hours, with triple the isolation of a common home, and 30% cheaper than traditional brick One of the main characteristics of the system is that it has the built-in insulation, so it allows to close a house at the same time that it is isolated in a hermetic way without thermal bridges, converting any construction with Compoplak into eco-efficient.
In addition, the system is fully compatible and adaptable to existing construction systems, making the product the ideal material not only for construction of new construction, but also for remodeling, expansion and / or rehabilitation of existing buildings, as well as for social housing, modular homes, mobile constructions, ephemeral architecture, events, fairs…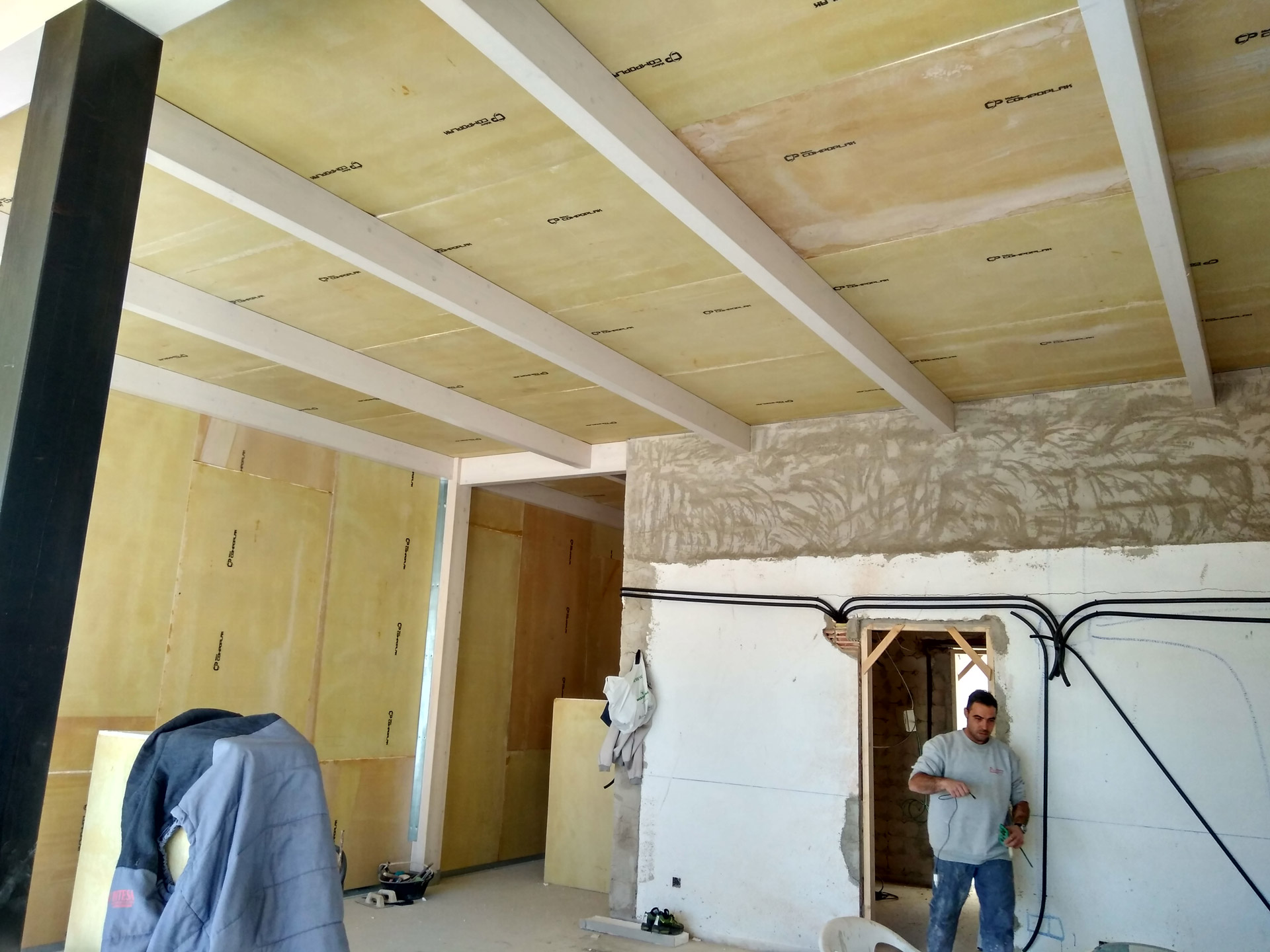 As they are synthetic materials, they avoid the action of rodents and insects on construction, and prolong their useful life beyond any other material existing on the market, being 100% recyclable and avoiding the costs derived from the care and maintenance due to the passage of weather.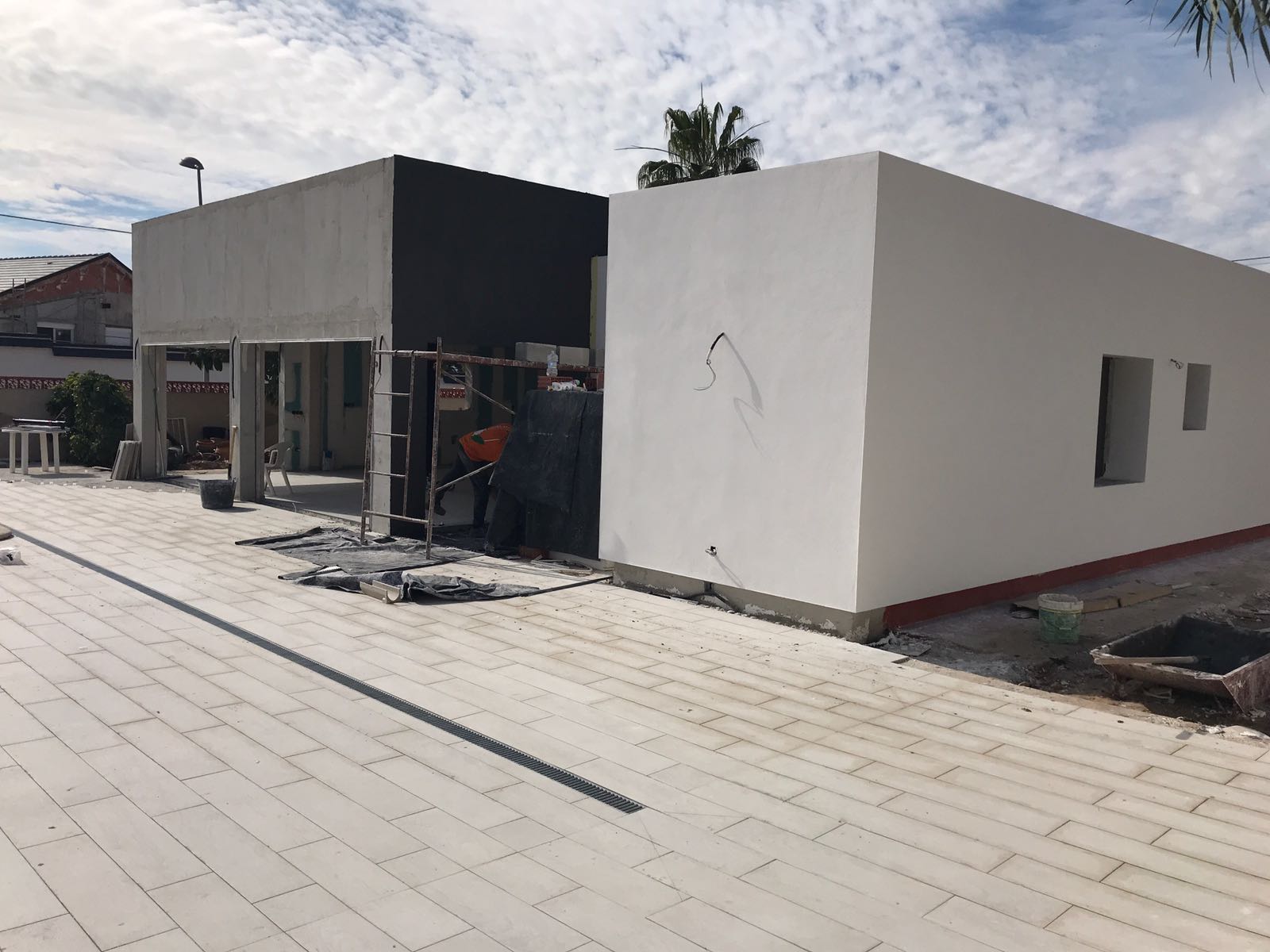 Currently, the renovation is moving very quickly. Today, the exterior pavement with its respective pipes have been placed. The facade is almost finished where it has a smooth finish in colors between the shades of white and gray. The image that the house gives to the naked eye is of modernity and diversity in geometric shapes. The next step in this process is the carpentry, electricity and finishing touches such as the decoration of the entire home. One of the most striking elements of this house regarding decoration is the placement of led lights around the exterior baseboard, illuminating the whole house at night.